Venue:
Four Seasons Hotel Las Vegas 3960 S Las Vegas Blvd, Las Vegas
Success Showcase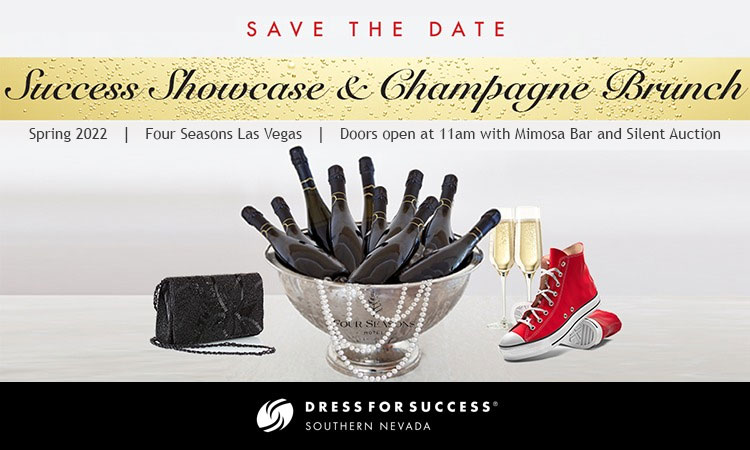 An inspiring champagne lunch that brings together clients, volunteers and supporters to applaud the success of the women that Dress for Success Southern Nevada serves and to recognize local leaders, community partners in empowering women in their field. This is our largest fundraiser of the year and has the highest exposure (press, reach, visibility) of all events.
Details/Upcoming – Save The Date: Friday May 6, 2022
Are you interested in event sponsorship opportunities?  Email us here for more information.