Segments:
Guests to park on the 4th floor of the New York-New York parking garage (must enter via Frank Sinatra) and take the pedestrian bridge to the Arena to enter Goose Island Lounge.
Venue:
T-Mobile Arena: 3780 Las Vegas Blvd South, Las Vegas NV 89158
Diamond Dig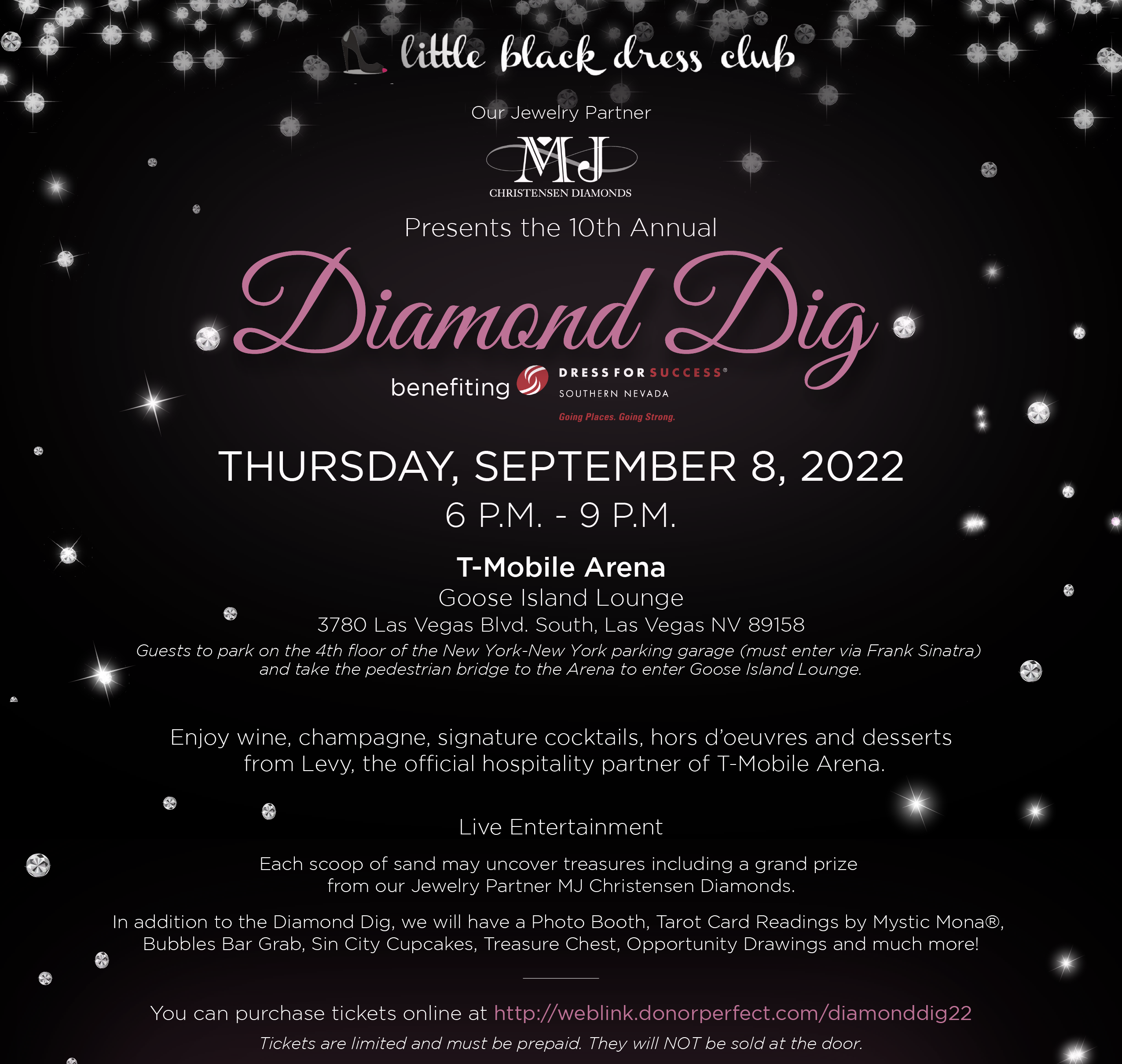 Diamonds are EVERYONE's best friend!
for the 10th Annual Diamond Dig on Thursday, September 8th
Click the button below for more information regarding
For more information please contact Norma Intriago,  norma@dfssouthernnevada.org, or Rebecca Dirks Garcia at rebecca@dfssouthernnevada.org.