Venue:
3400 Desert Inn #29, Las Vegas, NV 89102
Shop for Success
Shop Guiltlessly. Give Back Stylishly. Transform Women's Lives. 100% of all excess inventory, pop-up sale, directly supports the career development and job retention programs of Dress for Success Southern Nevada.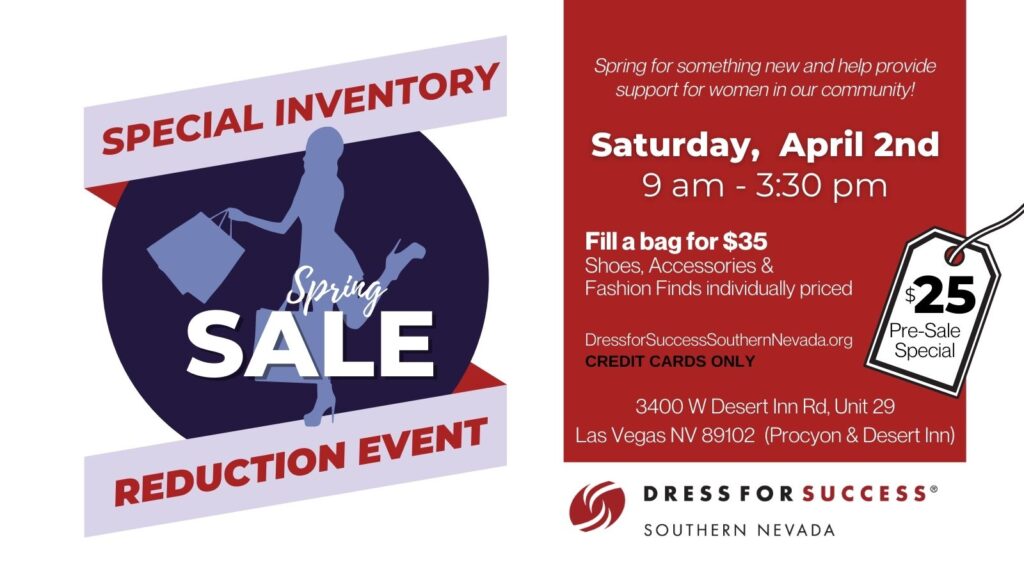 Special Inventory Reduction Sale
April 2, 2022
9 am – 3:30 pm
3400 W Desert In Rd, Unit 29 | Las Vegas NV 89102
(Procyon & Desert Inn – Parking available on Procyon)
NOTE: The sale is in our Warehouse and Parking Lot located directly north of the Boutique building. It is best to enter off Procyon.
CREDIT CARDS ONLY. No cash accepted, thank you for your cooperation. 
Can't make the sale but want to contribute? Donate a bag to one a woman in need using this link.